Our living room is the first room you see when you enter our house. It serves as our entry way, coat closet and area for relaxing, entertaining and most of the time dining. I would love to have a formal living room but we are just not there yet. One day!
But it is looking a little dated. I have been tweaking it with little changes over the past few years but I am still not content. It is just missing something so the quest continues. But like any project before you move forward you have to see what resources you have on hand to work with.
So here is what I have - I can't wait until all of these are "before" photos!
Sofa - from Pier One 7 years ago. Not wild about it but it is comfortable. Plus we have a little one now and our living room is the most lived in room in the house. I am not going to buy a new fancy sofa until I have a home with a formal living room. Eek - it looks really bad in these photos...old girl needs some love!
Here is the color close up:
Chairs - $300 for the pair 4 years ago from Classic Attic Consignments in Charlotte and then another $300 to recover them both about a year ago.
Here is the fabric close up. I purchased it at Mary Jo's in Gastonia for about $18/yard.
Ottoman/Stool/Bench - Hand me Down from my parents and recently recovered with this fabric. See how I did it
here
.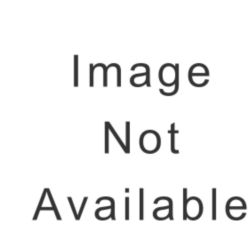 Chest of Drawers/Chairs - Chest a present from my parents from an antique store, chairs found in their garage from their time in Belgium. Not really good for sitting...more of a place to put purses and coats.
Well hello Kaya! Guess my red eye function isn't working on the camera...love the Zombie look girl!
TV Entertainment Center - Yes, I know this is dated and so 90's. This is a hand me down from my sister. But I am not really a TV person and I like the idea of hiding the TV. I have some plans for this guy and I can't wait to get started on them!
Coffee Table - Hand me down from Rudy's parents
Lamp and End Table - wedding present and table was $80 from Classic Attic and a present from my sister.
New Rug - recent purchase from Home Decorator's.
Art work - variety of places...
Entry Table - $25 from antique shop
Wall Shelf - Rudy already had this, I believe from his parents.
Curtains - these were so cheap...I think maybe $5 from Ross? I didn't like the yellow when I recovered my chairs because everything seemed yellow - walls, chairs, curtains, etc. But now with the new rug, I like them again. I have some plans for them and the curtain rods and can't wait to tackle that project.
So that is what I am working with and I don't plan on buying anything else except for pillows and just repurposing what I have. Here is the short list of projects to do:
Pick an accent color - thought it was going to be green or brown, but it's just not.

Rehang artwork in a different way so it stands out and adds drama. Gallery wall maybe?

New pillows for sofa with some life to them...get rid of the yellow!

Hang curtain rods closer to the ceiling and make curtains longer.

Update entertainment center.

Add more storage for Reed's toys and Rudy's photography supplies

Figure out better method for keeping purses, coats, etc neat and tidy.

Give the sofa some love...new stuffing for pillows? Just make it look as good as it can.
I can't wait to get started!